Any excuse is always a good excuse to head up to mt Beauty & what better one do you need than a state Rnd 6hr at the Big Hill Mtb park.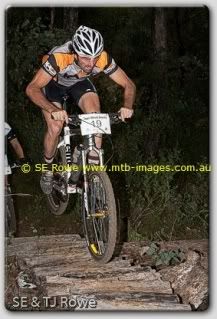 With the knowledge of super fun trails ahead makes the drive up the hume that little bit more bearable.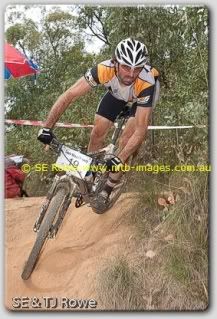 Personally I had a great race, feeling strong for the whole 6hrs finishing up 2nd to the very much in form Phil Orr, whom i rode the first two & a half hrs with until he turned the screws that little bit to far for me to sustain on the climbs, with young Scotty Chancellor right there ensuring I didn't slack off, taking 3rd just 40 seconds back after i launched my 6th or 7th attack on the 2nd last lap & finally make it stick.
Phil, Scotty & myself accepting the spoils,
I was happy to stick with Phil for as long as I did in the hilly Terrain as we will be riding
TERRA AUSTALIS
together, still have to sharpen things up in the next couple of weeks so i don't hold him up too much, Really looking forward to a great week in the Victorian Highlands, was certainly a highlight on the Calender last year.
I'm lead to believe entries are still open, so if you're up for a great week on & off the bike I highly recommend you get on board, for more details check out
TERRA AUSTRAIS.

A big thanks again must go out to Andy at
Kaos
for helping to race prep the steed with a slight set up change, resulting in no Neck & Back pain :-) & of course to Stephen at
Mtb Images
for these great pics especially the one of me getting lite over the log bridge, it's a corker.
More on
TERRA
real soon.
Enjoy,
Troy